By Peter Hill
Here at Auto King, one of the most commonly asked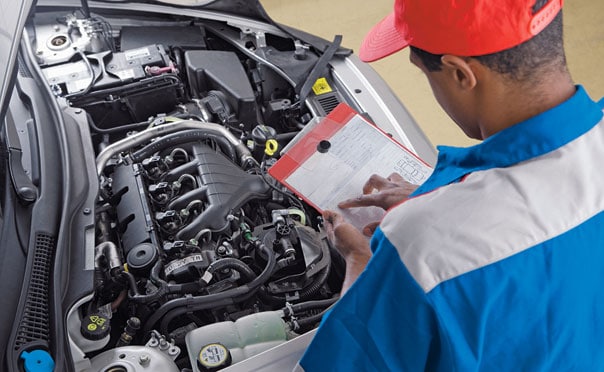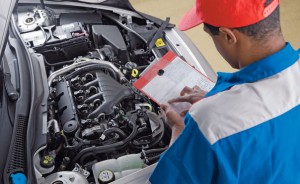 questions by clients of our mechanics during vehicle inspection is, "What type of car would you recommend?"
To a certain extent, this is like asking: "How long is a piece of string?". Like all of us, each of our mechanics has their own opinion, based on professional experience, vehicle inspection understanding and personal taste, and there are a number of factors that come into play when considering the answer.
When it comes down to it, most of our mechanics do have specific preferences as to the best cars on the road, based upon their background knowledge and considerations such as reliability, safety and workability. (It's not all about how the car looks!).
So let's break it down, according to the vehicle inspection experts:
Andrew – Roadworthy and breakdown specialist: Toyota manufactures the best cars on the road in Australia. Andrew's opinion is based from the point of view of both reliability and workability. Founded in 1937, Toyota remains Australia's top selling car manufacturer; its models are ubiquitous across the country and are renowned for their reliability. From the Corolla to the Camry, the Hilux to the Rav4, the 14 models this company sells in Australia are a proven guarantee of durability, safety, quality, sustainability, reliability and innovative design. We carry hundreds of vehicle inspections on these cars every year.
Dennis – Vehicle inspection, roadworthy certificates, servicing and repairs, has worked for Auto King for eight years and agrees with Andrew regarding Toyota, but also includes Mazdaas a frontrunner on the Australian road. As Australia's fifth highest-selling vehicle vendor, Mazda is one of the world's most recognised car manufacturers. It sells eight models in Australia and its focus is on safety, quality, innovative engineering and a contemporary, superior design.
Dennis adds that purely from a cost-benefit point of view on the price of parts, you can't go past the Holden Commodore and Ford Falcon for the hip pocket. These are head and shoulders above the rest.
Randall, who has 15 years' experience in all mechanical and vehicle inspection areas, says simply: "If there was one best car we would all be driving it."
He makes a good point. When pressed to nominate just one car for overall premium quality, he opted for the Mazda 3. This vehicle, one of the top 10 cars of 2014 according to www.CarandDriver.com, has a holistic approach to manufacturing, design and fuel-efficient technology. Aesthetically sleek and sophisticated, this vehicle provides its driver with superior quality, reliability and safety.
Regardless of what car a buyer decides is right for them, Randall, Dennis and Andrew all agree that every car should undergo a comprehensive vehicle inspection prior to purchase. It will save you money in the long term, provide peace of mind, and may even save your life.
To book your car in to see one of our mobile mechanics or get a vehicle inspection, call Auto King today on 1300 092 949.