By Peter Hill
Brisbane residents, are you selling your car but don't have time to get a safety certificate (roadworthy certificate)? Then Auto King's mobile roadworthy Brisbane inspectors may be your answer.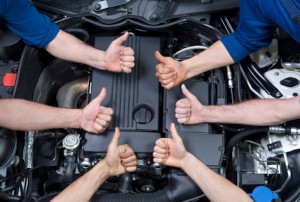 Selling a car is an exciting life event. It's also a potentially stressful undertaking. There are many factors to consider above and beyond setting the asking price, and one of these factors is that the car has a valid safety certificate (roadworthy certificate). That's where our mobile roadworthy Brisbane inspectors can help.
According to Queensland law, every registered vehicle listed for sale must have a valid safety certificate (roadworthy certificate. Obtaining the certificate involves a comprehensive inspection and provides an assurance that the vehicle is safe to drive. It's the responsibility of the seller to obtain the safety certificate, which can sometimes be a hassle for young professionals, tradies on the job, busy mums and the elderly.
Auto King provides a mobile roadworthy service for anyone who works or resides in the Brisbane or Gold Coast areas. It is as simple as picking up the phone and arranging a mutually suitable time for an inspector to come to your location to undertake the roadworthy certificate inspection.
The benefits of getting a mobile roadworthy certificate speak for themselves:
Convenience – Rather than fussing about making appointments and getting to a service centre, our mobile roadworthy Brisbane professional will come to your home, work or any other location you need us to attend. We will do our best to come on the day you contact us and at a time that you prefer.
Saves time – You'll not only save time getting the certificate completed, but knowing that your safety certificate is imminent increases the potential for a swift sale.
Stress free – Instead of chasing after an inspector, you can relax in the knowledge that we come to you. You can carry on with your work or other daily activities while we complete the certificate, rather than wasting an hour or two in a service centre waiting room.
Safety guarantee – Knowing that not only is your vehicle safe to drive, but that you have all of the legal paperwork required to advertise it for sale, can only bring peace of mind.
Suitable for everyone – No matter who you are, you needn't be concerned about acquiring your safety certificate. From busy professionals, to young mothers stuck at home, to the elderly, through to tradies on the job, a completed safety certificate inspection is just a phone call away.
All of our mobile roadworthy Brisbane inspectors are prompt and will bring all the tools required to complete the inspection, which is as thorough as if you'd taken the vehicle to a workshop.
To book an inspection contact us or call Auto King on 1300 09 29 49 today.
---